You'll find dozens of restaurants offering delicious cuisine throughout Sedona, Arizona. From casual eateries to fine dining establishments, there's a little something for everyone. We've put together a shortlist of some of our favorite restaurants to help you out once you arrive. The taste of Sedona spans from classic American fare to Southwest-influenced dishes you don't want to miss.

COLT is a 1st Class BBQ Grill in the charming district of "Old Town Cottonwood" featuring a menu made entirely from scratch! The modern farm atmosphere features authentic smoked meats: baby back ribs, tender beef brisket, smoked turkey, pulled pork, ranch beans, handmade veggie burgers, crisp salads, hand-pressed fries, and hand-ground burgers. The seasonal menu changes daily, and you can enjoy some of the best BBQ in Arizona on the large covered patio, accompanied by a water fountain and bubble lights for outdoor dining under the stars.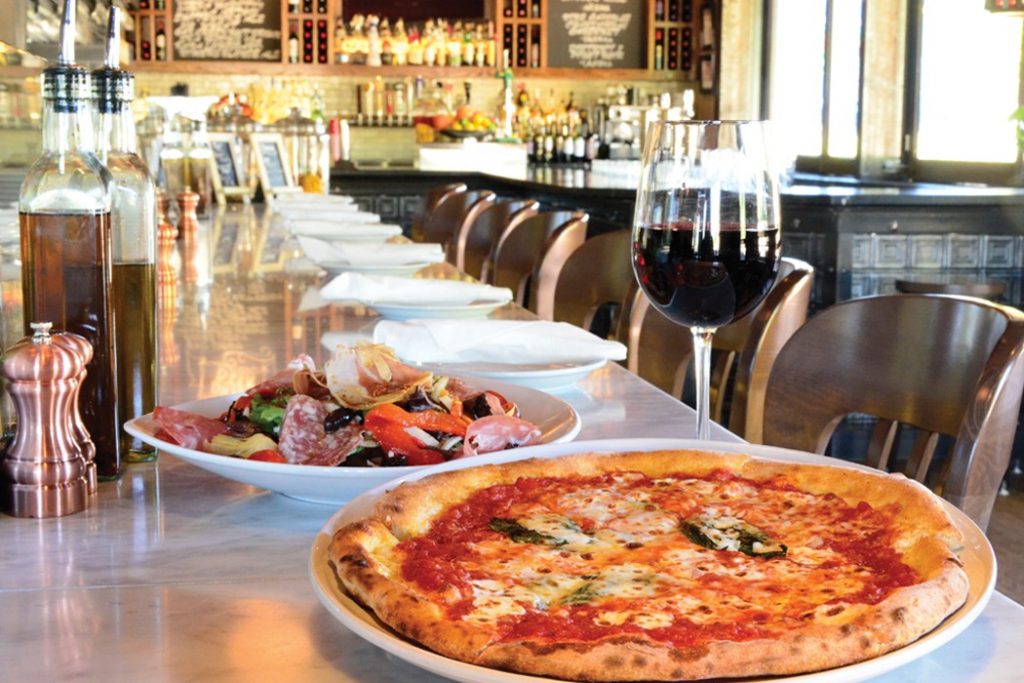 A taste of Italy in Arizona is hard to come by, unless, of course, you are dining at Pizzeria Bocce. This chic, modern outdoor eatery boasts authentically made pizza and pasta with world-class ingredients. Every pizza is handmade with Caputo flour imported from Italy and baked in a wood-burning stove. And with signature cocktails and ten different beers on draft, you may have just found your new favorite Italian experience outside of Italy itself.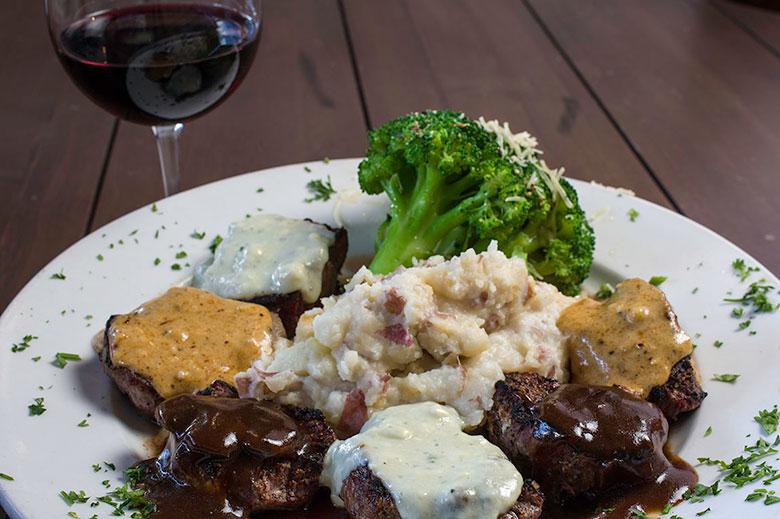 If you are looking for a fun, friendly, upscale neighborhood tavern that appeals to just about everyone, The Tavern Grille, located in Verde Valley, Arizona, is just the spot! Known for its outstanding service, generous portions, quality dishes, and reasonable prices, The Tavern Grille is perfect for a casual group dining experience. Family-owned and operated since 2005, with everything from buffalo wings, to lettuce wraps and prime rib, there is no shortage of options at this favorite local watering hole.

Located in the heart of Cottonwood, Arizona, Mai Thai On Main offers a warm and welcoming atmosphere for all Thai and Asian cuisine lovers. Guests may dine in or take out one of the many authentic Asian-inspired dishes, such as the signature Tom Yum soup or Green Curry. The warm hospitality, generosity of spirit, and joy of fine food and drinks are the key ingredients to your wonderful dining experience at Mai Thai On Main.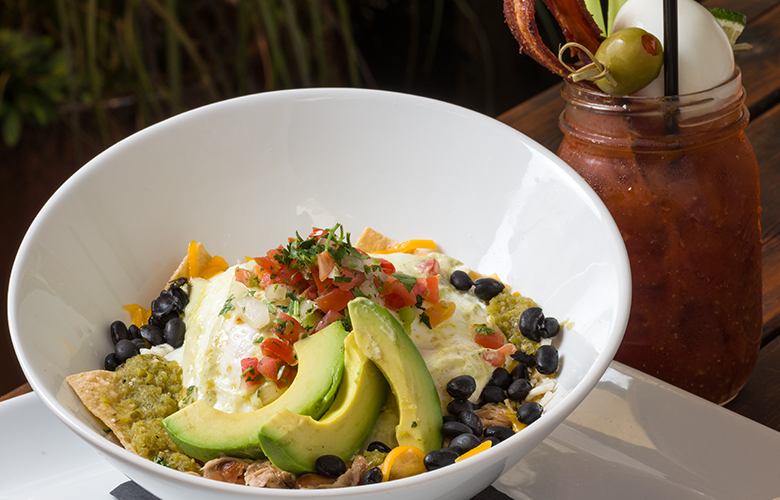 Crema Craft Kitchen + Bar, in the heart of Old Town Cottonwood on Historic Main Street, features a completely made from scratch menu. Stop in for brunch and enjoy signature salads, savory sandwiches, homemade soups, fresh-baked quiches, and pastries. The seasonal menu changes often and is sourced locally from some of the area's finest food producers. Enjoy espresso from fair trade coffee & teas, artisan gelato, and local beer and wine in Crema's courtyard or patio.
Fun fact: Crema Craft Kitchen is housed in two of Old Town's historic and notorious 1930s buildings, which were once owned and operated by a convicted bootlegger. During Prohibition, much of Old Town was connected by underground tunnels used for smuggling.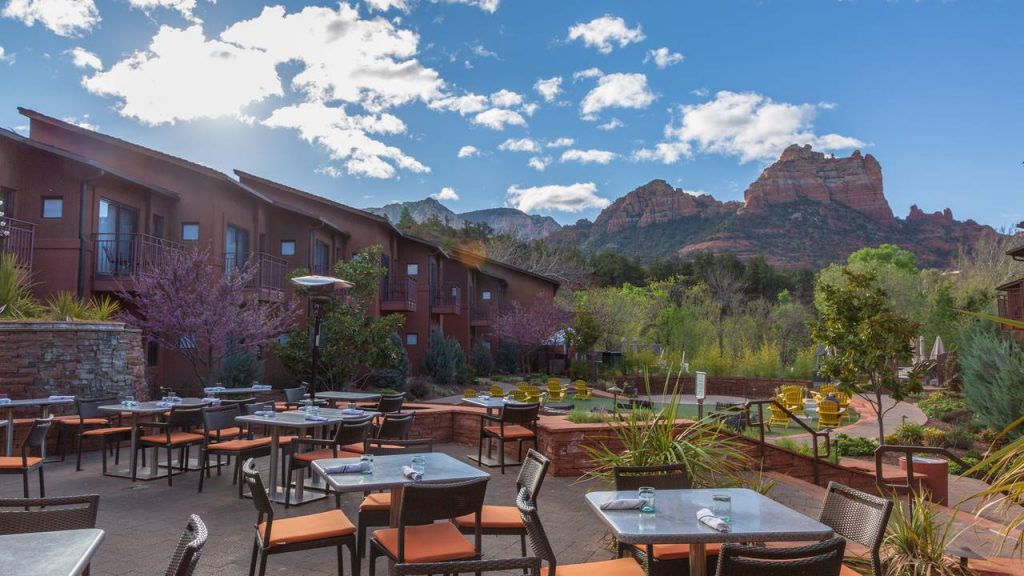 Known as one of Sedona's best restaurants, SaltRock Southwest Kitchen pairs authentic food with fresh ingredients from Arizona's Verde Valley. Open seven days a week for breakfast, lunch, and dinner, the seasonal menu features Southwest-inspired dishes in a casual, open, and bright space that welcomes you to Red Rock Country. If the delicious food and ambiance weren't enough, the creative agave cocktails are not to be missed. Each agave-based drink is good to the very last sip, like famous craft margaritas, tequila, and mezcal drinks. Reservations are required, so be sure to book your table in advance.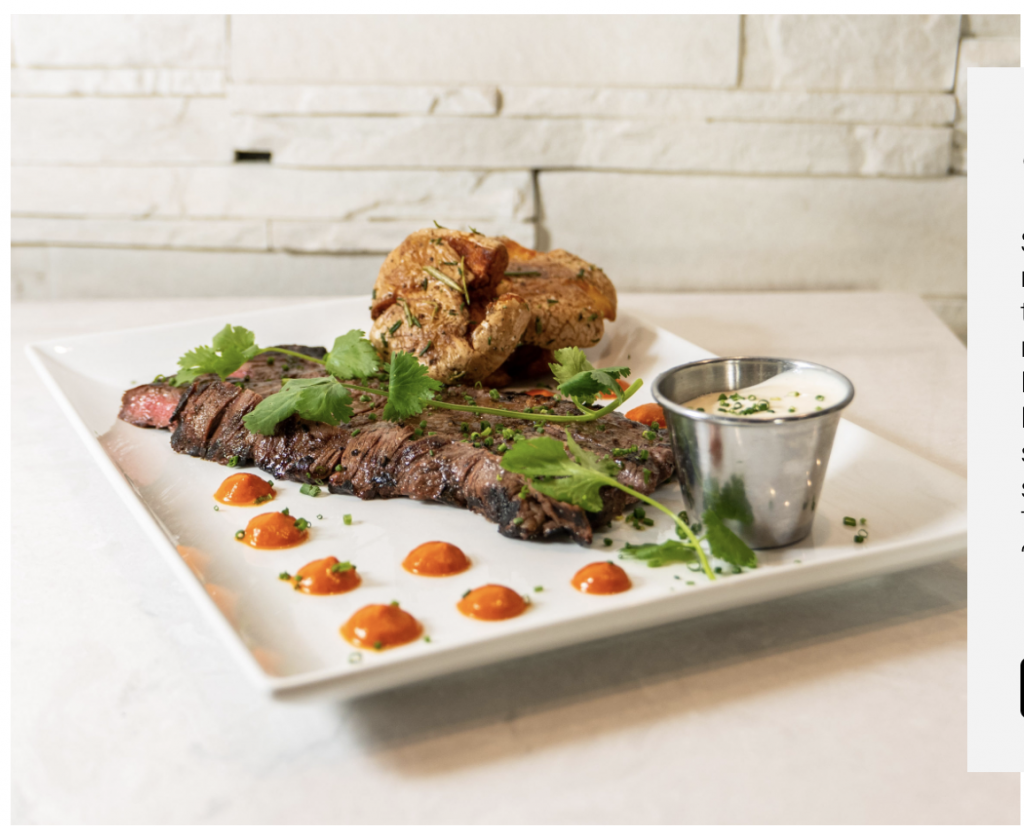 A coastal eatery with a modern take on classic Americana flavors, Shorebird gives you a spin on traditional favorites such as pork chops, salmon, and prime rib. The raw bar also serves up the freshest seafood in the area, with sushi and sashimi. With a daily offering of breakfast, lunch, and dinner, Shorebird is prepared to deliver an exceptional experience to complete your journey in Sedona! Reservations recommended.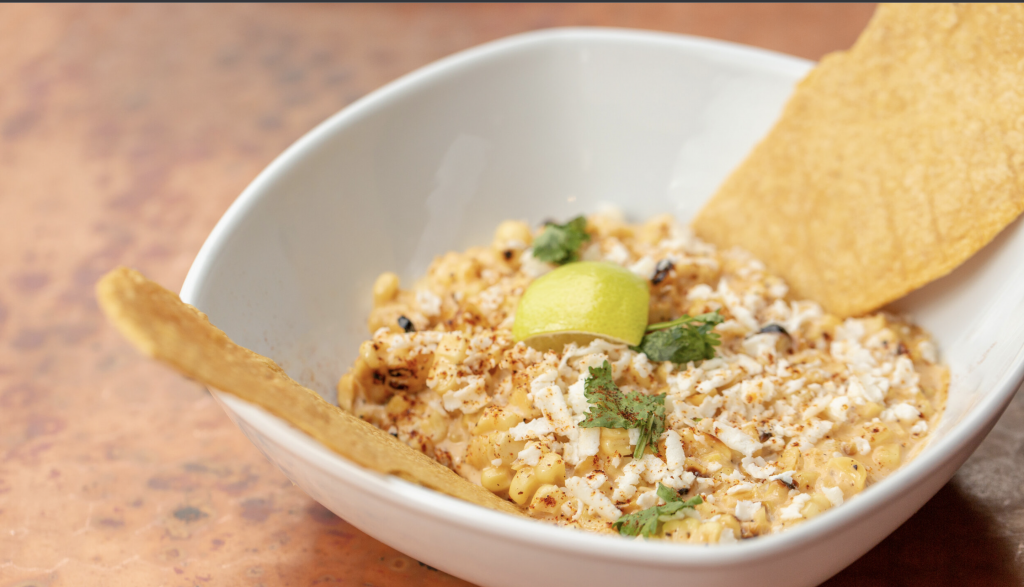 An award-winning modern Mexican & Southwestern restaurant, Elote Cafe's authentic cuisine will not leave you disappointed. Overlooking the scenic Red Rocks of Sedona, Elote Cafe proudly features seasonal, locally-grown ingredients, plus a handpicked cocktail menu highlighted by the finest tequilas and mezcal. At Elote, guests enjoy truly authentic Mexican and Southwest cuisine from tacos and carnitas to duck. Reservations required.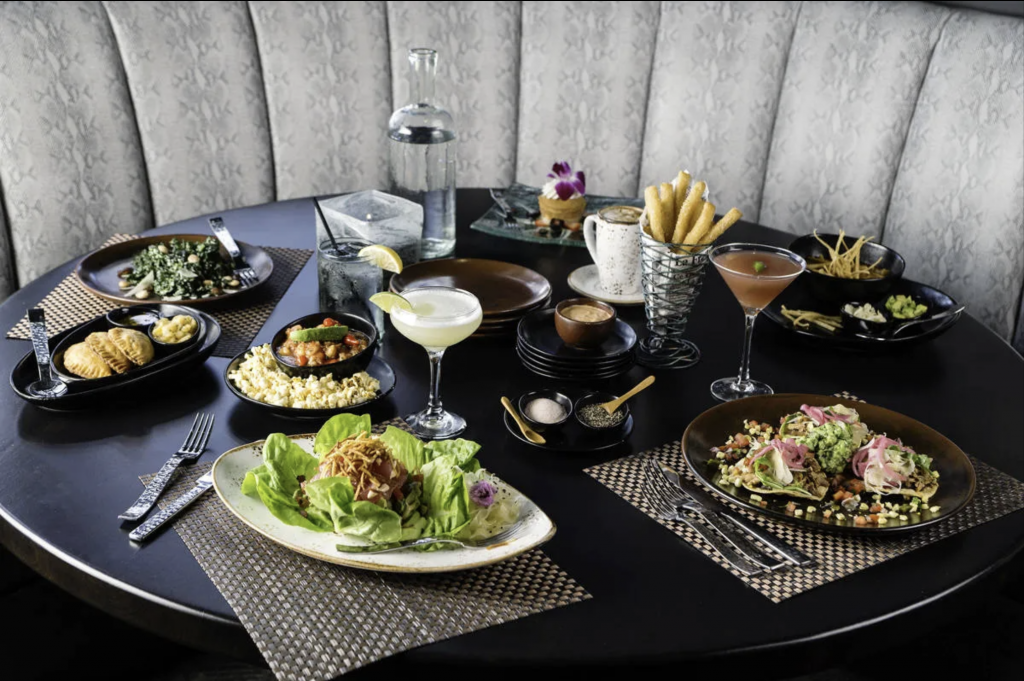 The ultimate in fine dining, Mariposa Sedona is a vacation in itself. Located on a scenic bluff, the panoramic views of Sedona's majestic red rocks can be seen from every table. At the center of the restaurant, you'll find a wood-fired grill and wood-burning oven used to create handmade empanadas, ceviches, grilled chorizos, fresh fish dishes, mole, and house-made chimichurri sauces. The menu gets its influence from Argentina, Uruguay, and Chile, with a delicious seasonal dinner menu. The restaurant also boasts more than 600 bottles of wine, including many South American varieties. Reservations Required.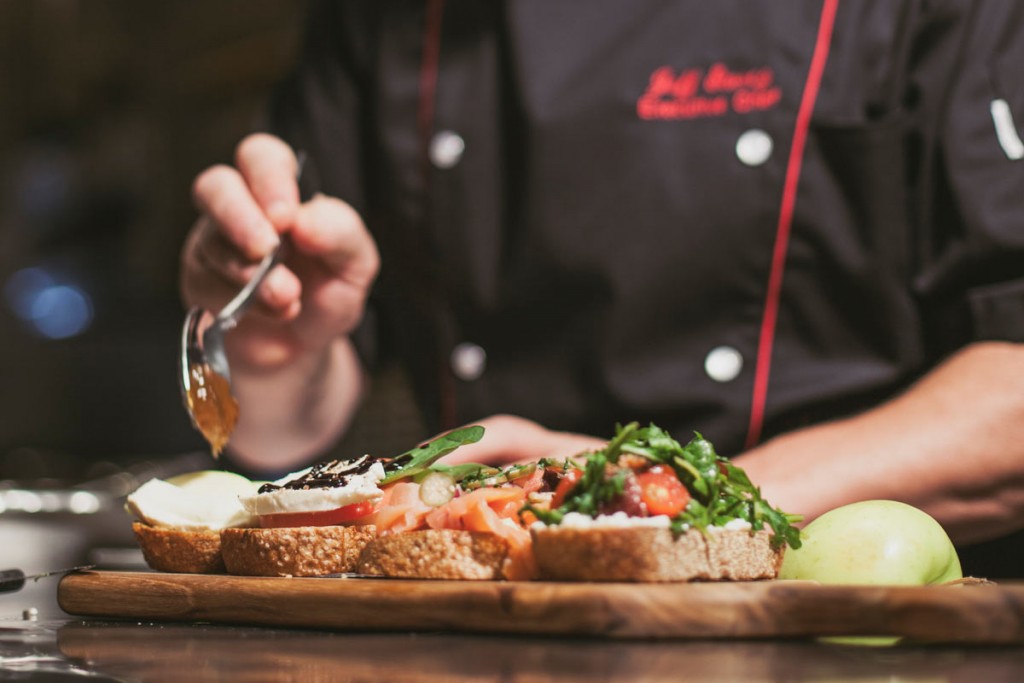 This upscale casual American eatery is the place for lunch and dinner in Sedona. At Hudson's you'll discover simple, yet hearty, dishes ranging from chopped salads to juicy burgers, as well as fresh fish, chicken, ribs, and steak. It's the perfect place for a quick bite, drink, or family dinner. Located on a hillside overlooking the scenic red rocks of Sedona, Hudson's patio has some of the best views in town.
Jeri's Favorites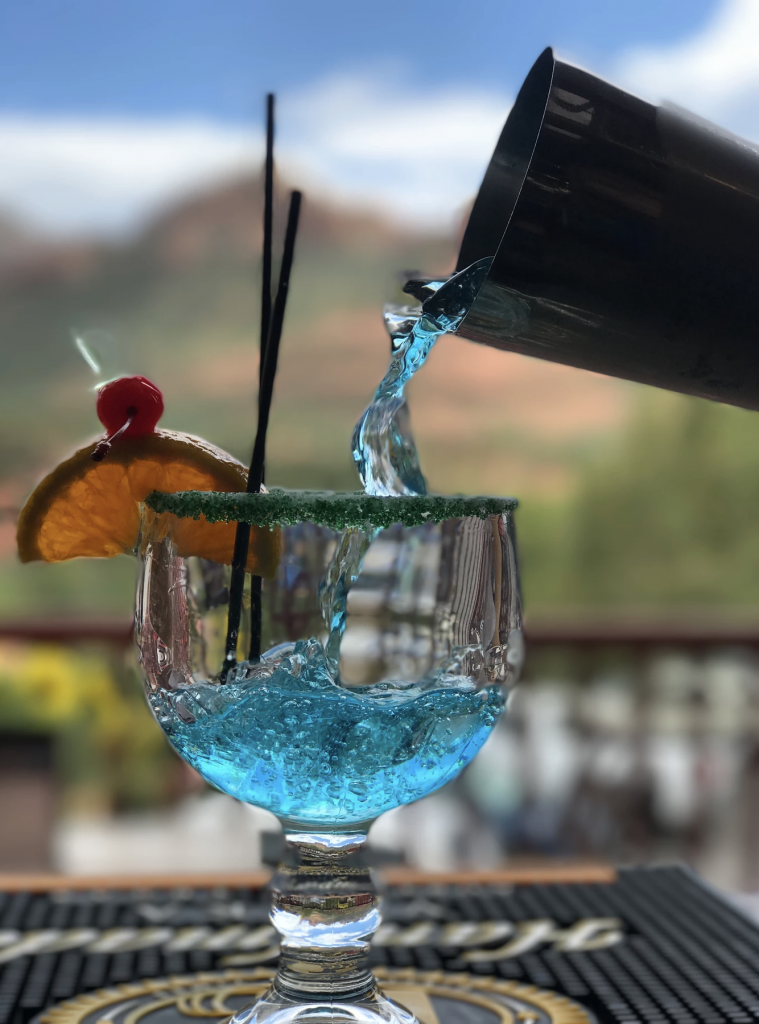 Located in the heart of Uptown Sedona, Canyon Breeze is the perfect spot for groups of any size. The menus of this "food court experience" feature the best burger in town and over seventy homemade items that offer something for everyone. This local oasis is open seven days a week for lunch or dinner. From brick-fired oven pizzas, burgers, salads, and sandwiches to Mexican cuisine and smoothies, Canyon Breeze will have you returning again and again to experience the relaxing environment and some of Sedona's best Red Rock views.