Sedona is perfect for adventurers, health seekers, foodies, craft beer and wine fans, mountain bikers, hikers, and people who want just to relax and take in the breathtaking red rock views. For all you adventure seekers, here are a few of our favorite tours and day trips that will keep you going.
Jeep Tours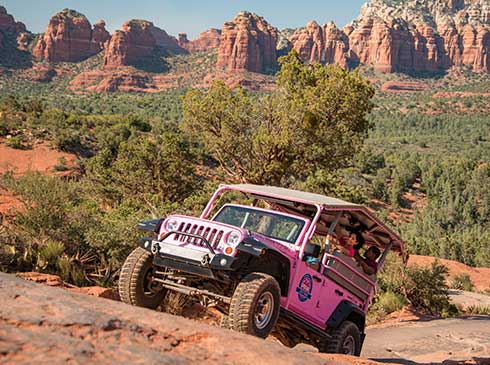 Sedona's famous red-rock landscape offers adventure at every turn with Pink Adventure Tours. Each excursion is an unforgettable backcountry tour with insider info from the area's most knowledgeable and experienced local guides. Choose from one of four different excursions to explore the beauty of Sedona's Red Rocks, and visit many other must-see landmarks and vistas throughout your off-road journey. Be sure to book your trip in advance, as these popular Pink Jeep Tours sell out quickly.
Sedona ATV Rentals
Adventure through the hidden caves, archaeological ruins, and rugged terrain of Sedona, AZ, on your own ATV Tour. The team at Sedona ATV offers guests the ultimate Sedona experience, with turn-by-turn picture book maps, a GPS tablet that tracks your location at all times, and vehicles for up to six people. The entire fleet at Sedona ATV comprises top-of-the-line Polaris vehicles that will be yours for the day as you adventure through Red Rock country on your self-guided tour. Truly an adventure for all ages, this is an experience of a lifetime.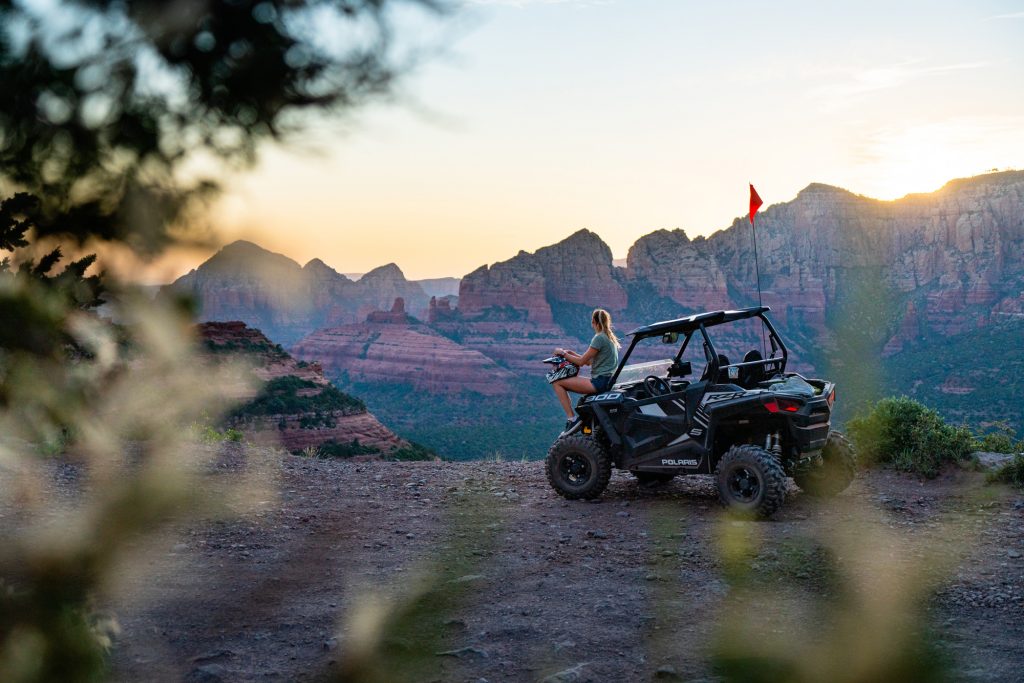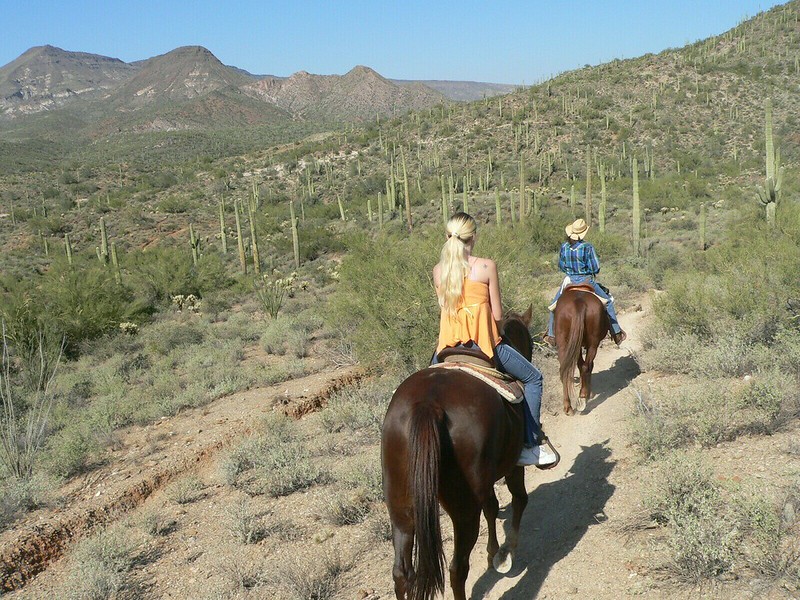 There's nothing quite like riding through beautiful Red Rock country on the back of a horse. At Horsin Around Adventures ("Sedona's Premier Horseback Riding Experience"), you will be transported back in time to how the West was once discovered on horseback. They offer a variety of rides, lasting from one and a half hours to all-day trips. Whether you're a very experienced rider or exploring horseback riding for the first time, the professionals at Horsin' Around Adventures will ensure that you're ready to have a safe and fun adventure matched with the perfect horse!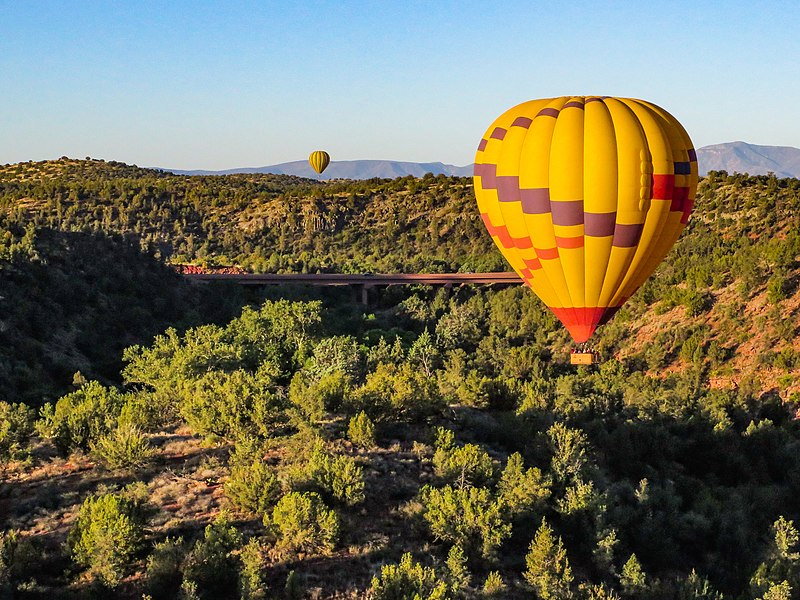 Experience the thrill of enjoying the stunning red rock views and Sedona's natural wonders from the sky! At Red Rock Balloon Adventures, your experience begins with the exciting inflation of the balloon at dawn. After your gentle lift-off, you'll be soaring over some of America's most beautiful scenery. This "Aerial Nature Walk" is an unforgettable experience and the perfect way to get a truly unique perspective of Sedona.