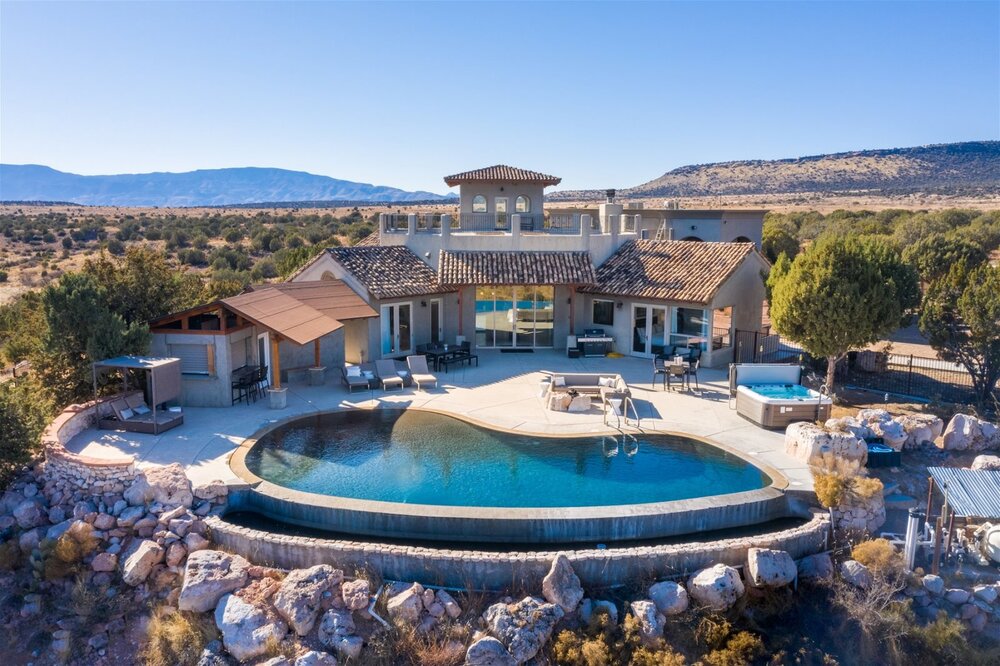 Sedona is perfect for adventurers, health seekers, foodies, craft beer and wine fans, mountain bikers, hikers, and people who want to just relax and take in the breathtaking red rock views. Some people never want to leave the Sanctuary, and we love that! Others want to explore everything that the region has to offer. We're here to help you do both….
Want To Go On An Adventure?
If you're ready to unleash your inner adventurer, Jeri – your Guru of Guest Experiences – will connect you with the best horseback riding, mountain biking, hiking (from easy local trails to the Grand Canyon), kayaking, balloon rides, ATV tours, Jeep Tours, and Vortex Tours that the sedona/cottonwood area (and beyond!) has to offer.  
Want To Stay & Enjoy The Sanctuary?
Take In The Stunning Views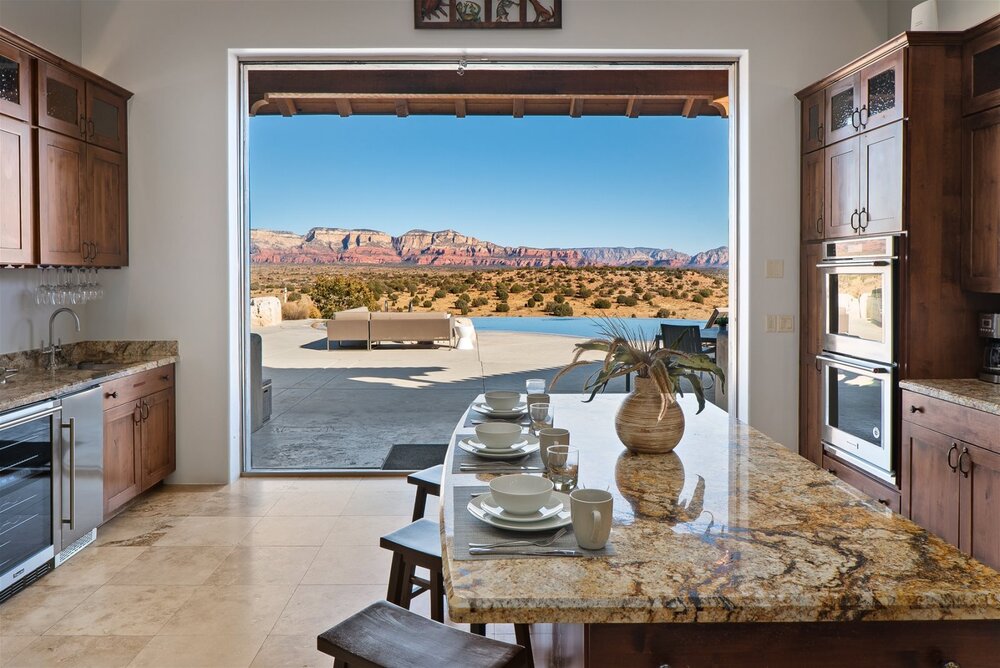 The six bedroom home sits high above the surrounding desert, offering stunning, unobstructed red rock views and the true peace and quiet you need to reconnect with friends, family, colleagues and loved ones. 
Spend Quality Time With Family & Friends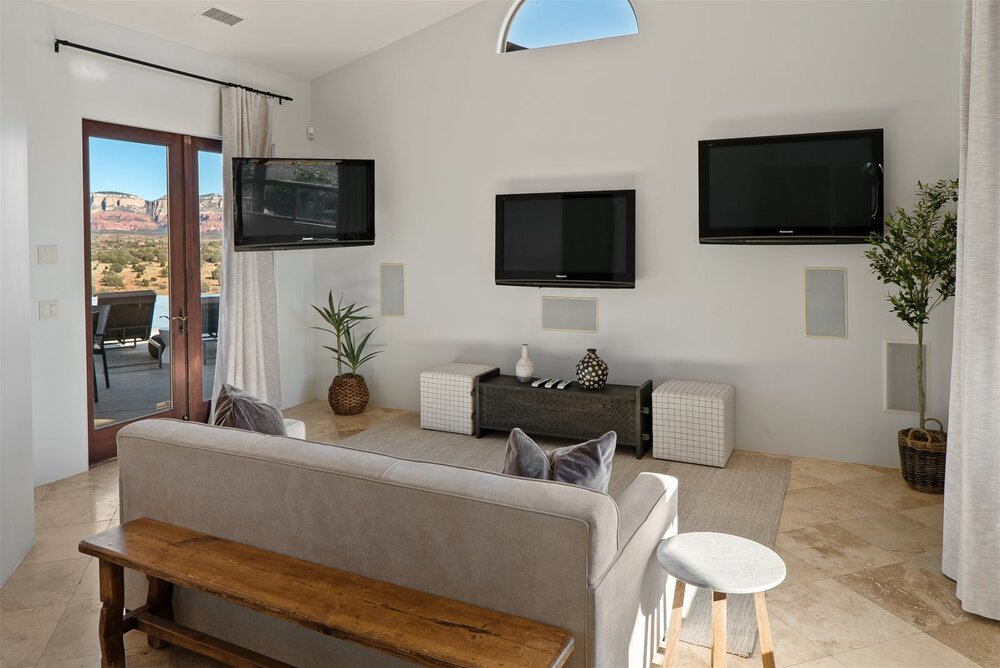 When you're not gazing at the view or relaxing with your favorite people by the pool, you will LOVE cooking in the chef inspired culinary kitchen, working out in the fitness area, playing pool, darts, or basketball in the 1500 square foot indoor recreation area, challenging your friends to a game of bocce ball, horseshoes, or shuffleboard in the north patio gaming area, or even watching multiple sporting events at once on the three TVs in Media Room. You can then finish the night off by watching the stars from the upper level observation deck through a telescope or warming up near the native stone lodge style fireplace. 
Relax By The Pool & Outdoor Bar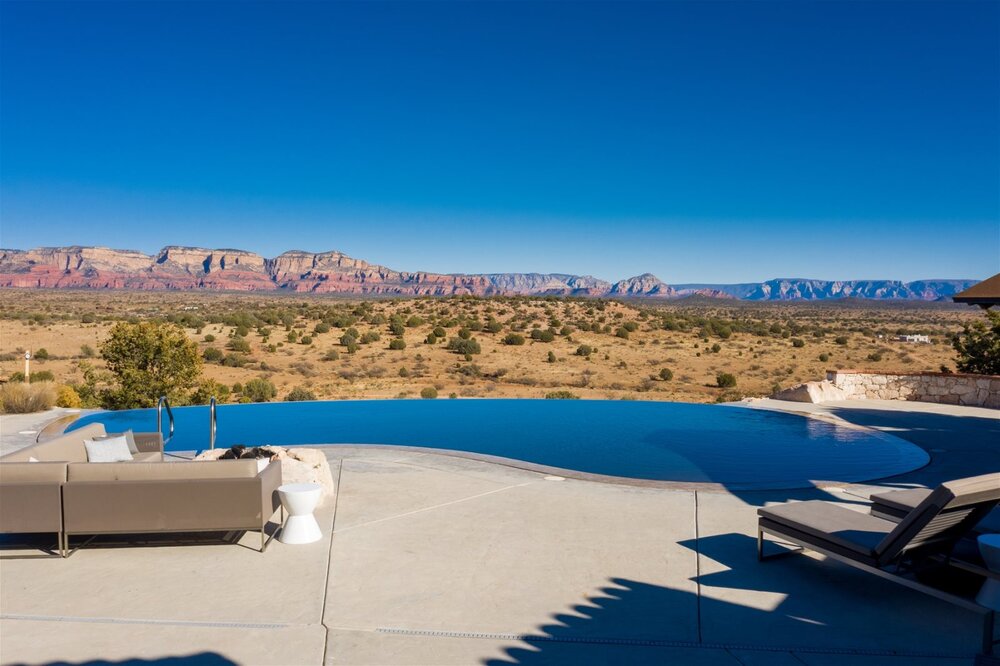 One of the many highlights of this property is the 45 foot long zero and negative edge pool, the outdoor hot tub, and a 3000+ square foot patio that will endlessly beckon you to come outdoors to relax, dine, play, share stories by the fire, and enjoy the incredible serenity of one of the most beautiful and spiritual places on earth.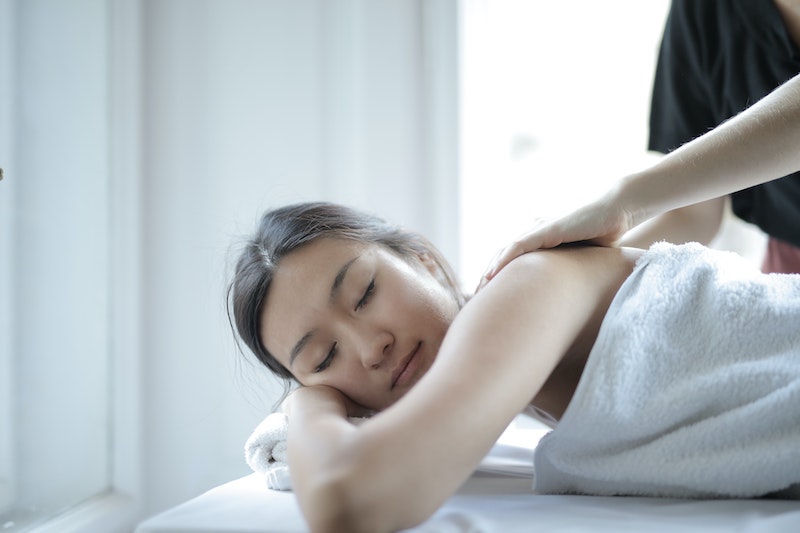 If you'd like to stay "home" and heal in your happy place, we also know the best yoga instructors, healthy organic chefs, and massage therapists you can imagine. Just tell Jeri all of your hopes and dreams and she'll help you make them happen!
Jeri@thesanctuaryatsacredmesa.com or call/text 623 252 8497. 
Sign Up For Our Newsletter!