The Sanctuary
at Sacred Mesa
A Luxury Home with Panoramic Views of the
'World Famous Red Rocks of Sedona'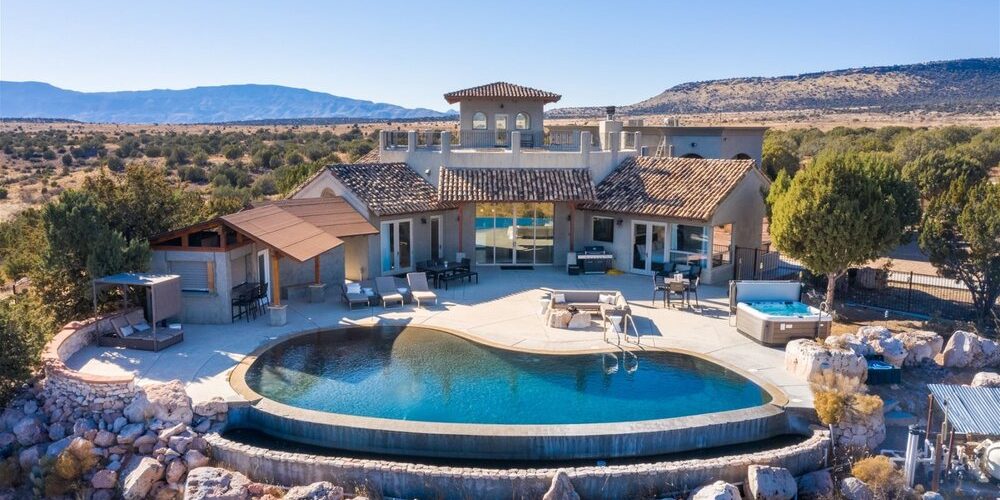 A World Class Retreat
With a footprint of over 10,000 square feet, "The Sanctuary at Sacred Mesa" delicately compliments the natural surroundings and blends with the colors of the high desert.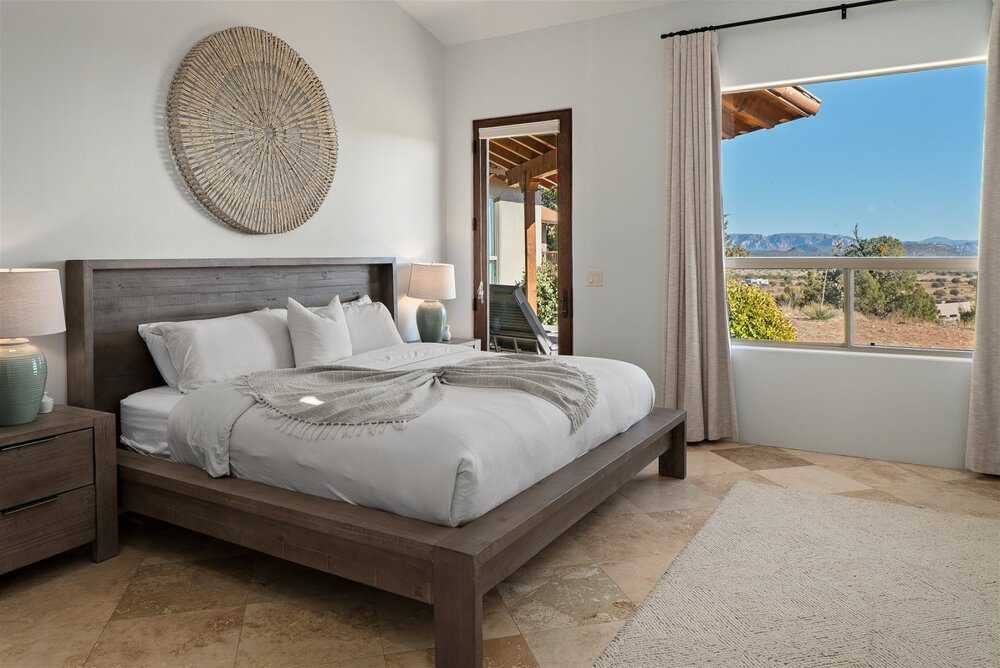 Luxurious Rooms
Not only will you find the rooms luxurious and relaxing, you'll also have an incredible view!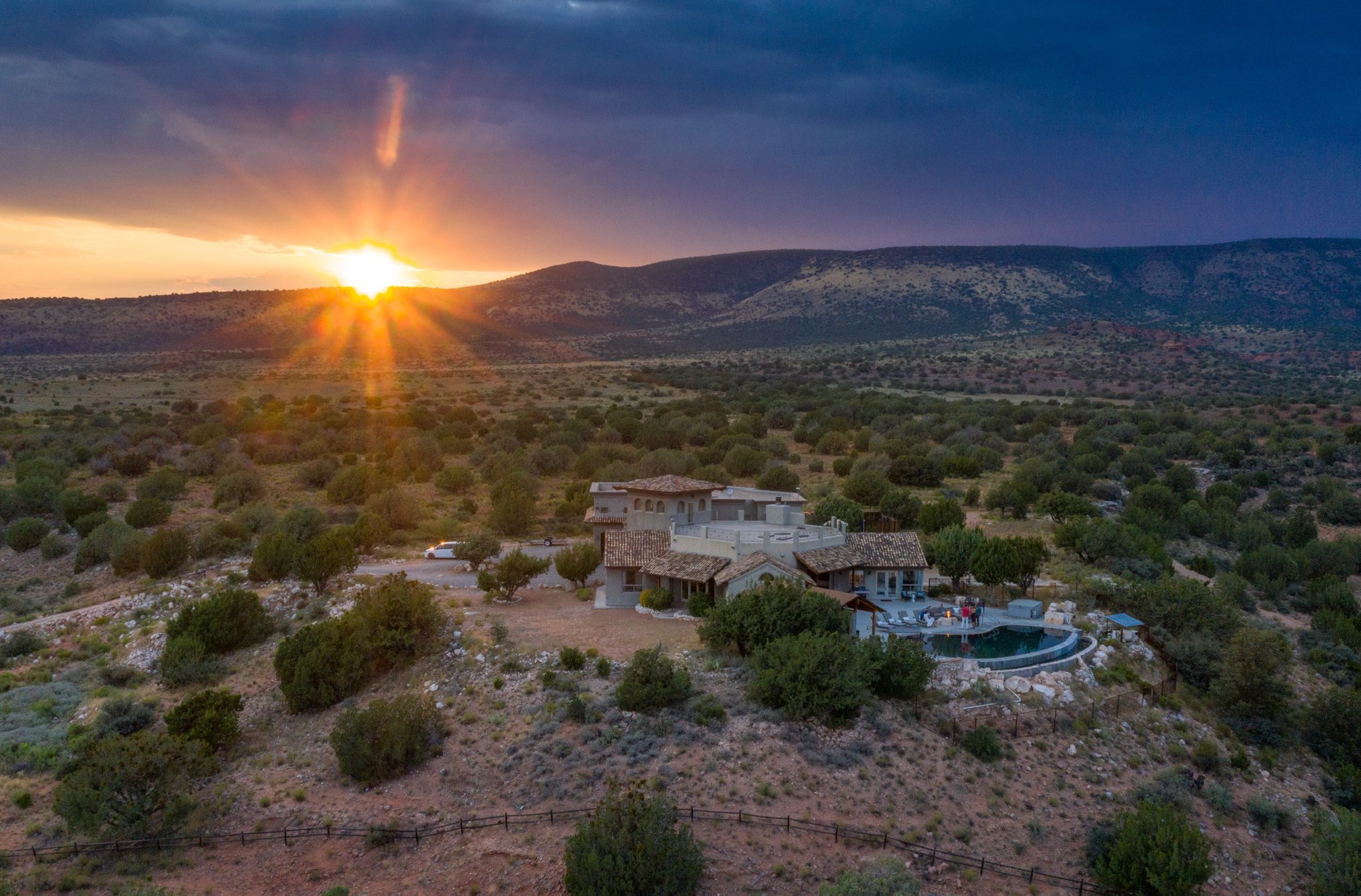 Breathtaking Sunsets
This one-of-a-kind property provides sunsets and views that will live in your heart forever. We can't wait to share it with you!
"Do yourself a favor and book this. Perfect trip to decompress, be with nature and connect with those you're with. Views were amazing and every detail of the house awed our group."
"5/5 Star Review! This is a beautiful property with an amazing view and great amenities. With 16 people we had enough room for everyone."
"The place was a dream and just what the group needed during the zombie apocalypse. Pro tip: we forgot to tell them to heat the pool for our stay so don't forget before you check in."
The Sanctuary at Sacred Mesa is a luxury vacation rental property located just outside Sedona, AZ, and is perfect for family reunions, celebrations and romantic getaways. This six bedroom home sits high above the surrounding desert, offering stunning, unobstructed red rock views and the true peace and quiet you need to reconnect with friends, family, colleagues and loved ones.
Acreage, Privacy, Tranquility… Nothing Else Like it in Sedona!
Luxury Sedona, Arizona Home With Infinity Pool & Amazing Views!
Sign Up For Our Newsletter!