Acreage | Privacy | Tranquility
The Sanctuary at Sacred Mesa
The panoramic views of the 'World Famous Red Rocks of Sedona' dominate the sky and inspire the soul. With a footprint of over 10,000 square feet, "The Sanctuary at Sacred Mesa" delicately compliments the natural surroundings and blends with the colors of the high desert. The joy of total seclusion will open your senses to nature and cleanse the mind with relaxation. 
Located outside the city limits of Sedona, the Sanctuary at Sacred Mesa is perfect for romantic retreats, family reunions or celebrations. This five bedroom (plus a media room) home sits high above the surrounding desert, offering stunning, unobstructed red rock views and the true peace and quiet you need to reconnect with friends, family, colleagues and loved ones. One of the many highlights of this property is the 45 foot Infinity Edge Pool, the 8 person hot tub with observation deck, and a 3000+ square foot patio that will endlessly beckon you to come outdoors to relax, dine, play, share stories by the fire, and enjoy the incredible serenity of one of the most beautiful and spiritual places on earth. 
When you're not gazing at the view or relaxing with your favorite people by the pool, you will LOVE cooking in the chef inspired culinary kitchen, working out in the fitness area, Playing pool, ping pong, darts, basketball, or watching the game on the big screen TV in the 1500 square foot indoor recreating area, challenging your friends to a game of bocce ball, horseshoes, or shuffleboard in the north patio, playing on your private 9 hole putting green, or even watching multiple sporting events at once on the three TVs in Media Room. You can then finish the night off by watching the stars from the upper level observation deck through a telescope or warming up near the native stone lodge style fireplace. 
The Sanctuary at Sacred Mesa is just as much an experience as it is a destination. The memories you create and the positive, life affirming energy you will draw from this one-of-a-kind property will live in your heart and mind far beyond the days you spend here. We can`t wait to share it with you!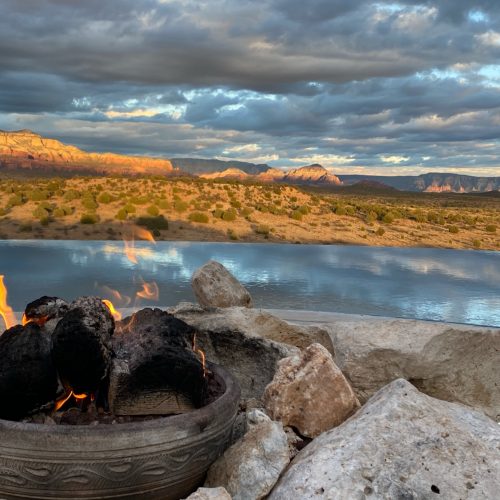 Beautiful Views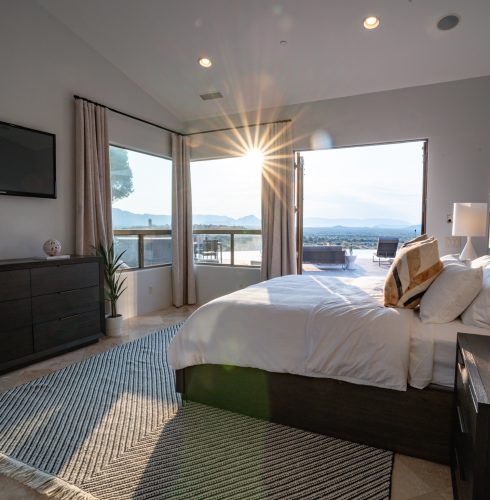 Relaxing Spaces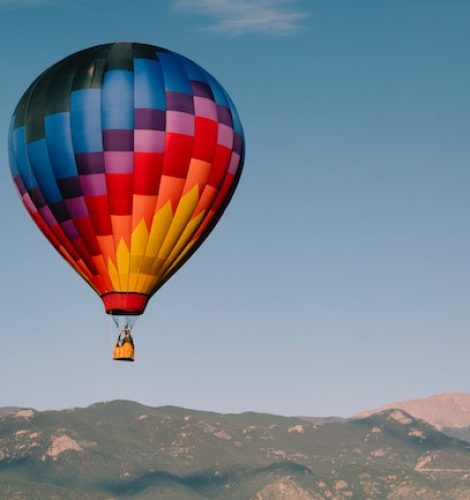 Amazing Adventures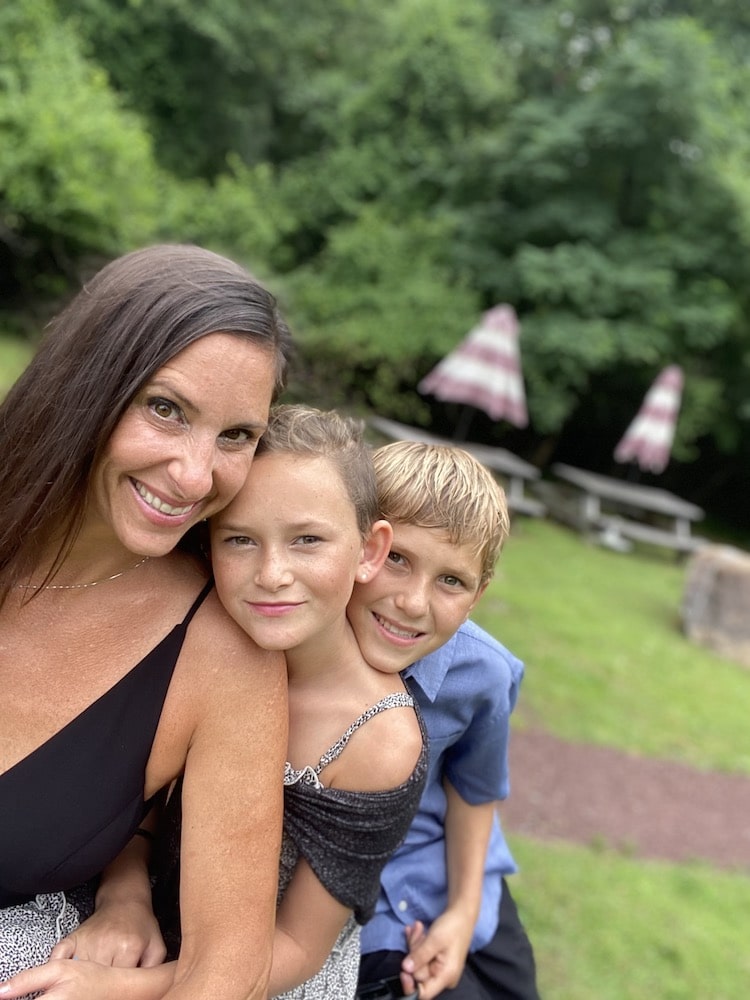 Jeri Miuccio is The Sanctuary at Sacred Mesa's Guru of Guest Experiences and your Go To Goddess for making your stay as unforgettable and magical as the sanctuary itself. Not only can she help you find the best local chefs, massage therapists, and local experiences, as the mother of two very active kids and an adventurer herself, she is ready to help you and your family explore and enjoy all that the Sedona/Cottonwood area has to offer. Jeri is also a world class multi-tasker and Jill of All Trades, with life experience as a Firefighter/Paramedic for the City of San Diego (16 years), bartender, chef, server, manager, property host, and the Founder of the Girls Empowerment Camp, which trains young women for a career in the Fire Service. She was also honored as San Diego Reader's Woman of the Year in 2019 for her leadership and her contributions to making San Diego a great place to work and play.
Jeri is now a happy Cottonwood local, and the Executive Director of the 501c3 Project Athena Foundation, which helps Survivors live an adventurous dream as part of their recovery. We can't wait for you to meet the wonder woman who will ensure that your stay at the Sanctuary at Sacred Mesa is an unforgettable and life affirming experience. We know you will love her as much as EVERYONE does! Coolest. Chick. Ever.
Contact Jeri Today:  Jeri@thesanctuaryatsacredmesa.com and (623) 252-8497
Robyn Benincasa and Jeff Akens are both retired San Diego Firefighters who are thrilled to share their "happy place" with you. When they're not dreaming about upgrades for your guest experience at "the castle", they're on their other favorite mission, helping Survivors of medical or traumatic setbacks live an adventurous dream as part of their recovery through their 501c3 non profit, The Project Athena Foundation (2014 CNN Heroes!).   Between leading and crewing for Project Athena adventures, Robyn and Jeff are on the road inspiring Fortune 1000 companies, associations, and user groups to Adapt Overcome and Win as One through their corporate teambuilding and leadership keynotes, based upon Robyn and her teammates' experiences in winning what the Discovery Channel calls "The Toughest Races on Earth", The EcoChallenge and The Raid Gauloises.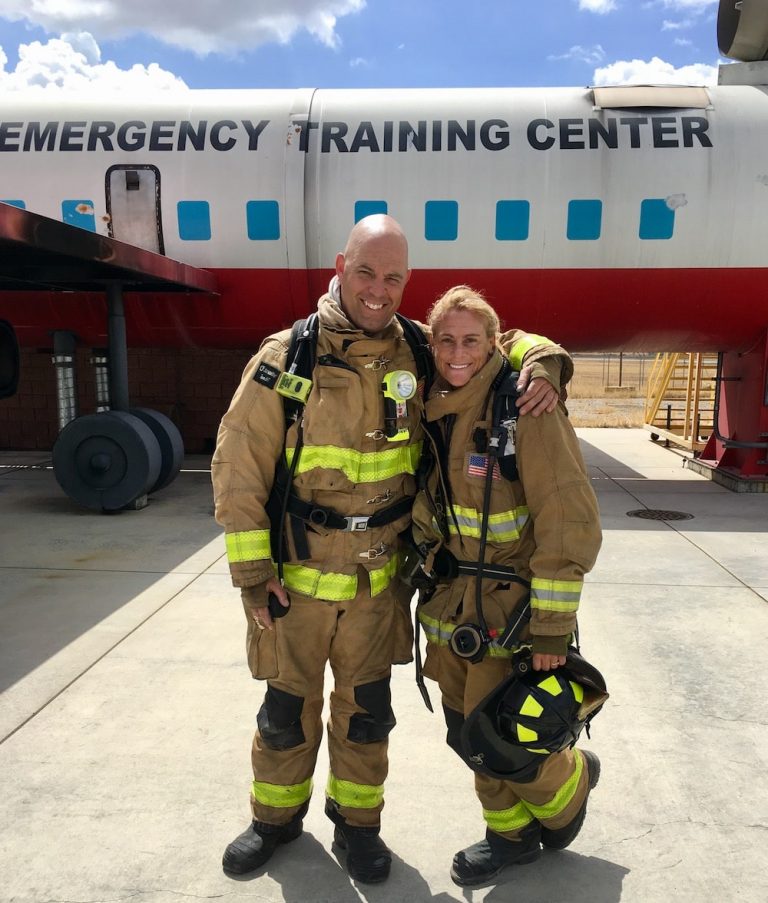 Jeff and Robyn's next life adventure will be to start an animal sanctuary for any and all creatures that need a loving forever home, right across the road from The Sanctuary at Sacred Mesa.  The working name for the sanctuary is Valentine Ranch, in honor of the love of their life, a part Chinese Crested hairy hairless rescue mutt who showed them what unconditional love means.  They can't wait to pay that love forward to the next furry, winged, feathered critter that comes their way.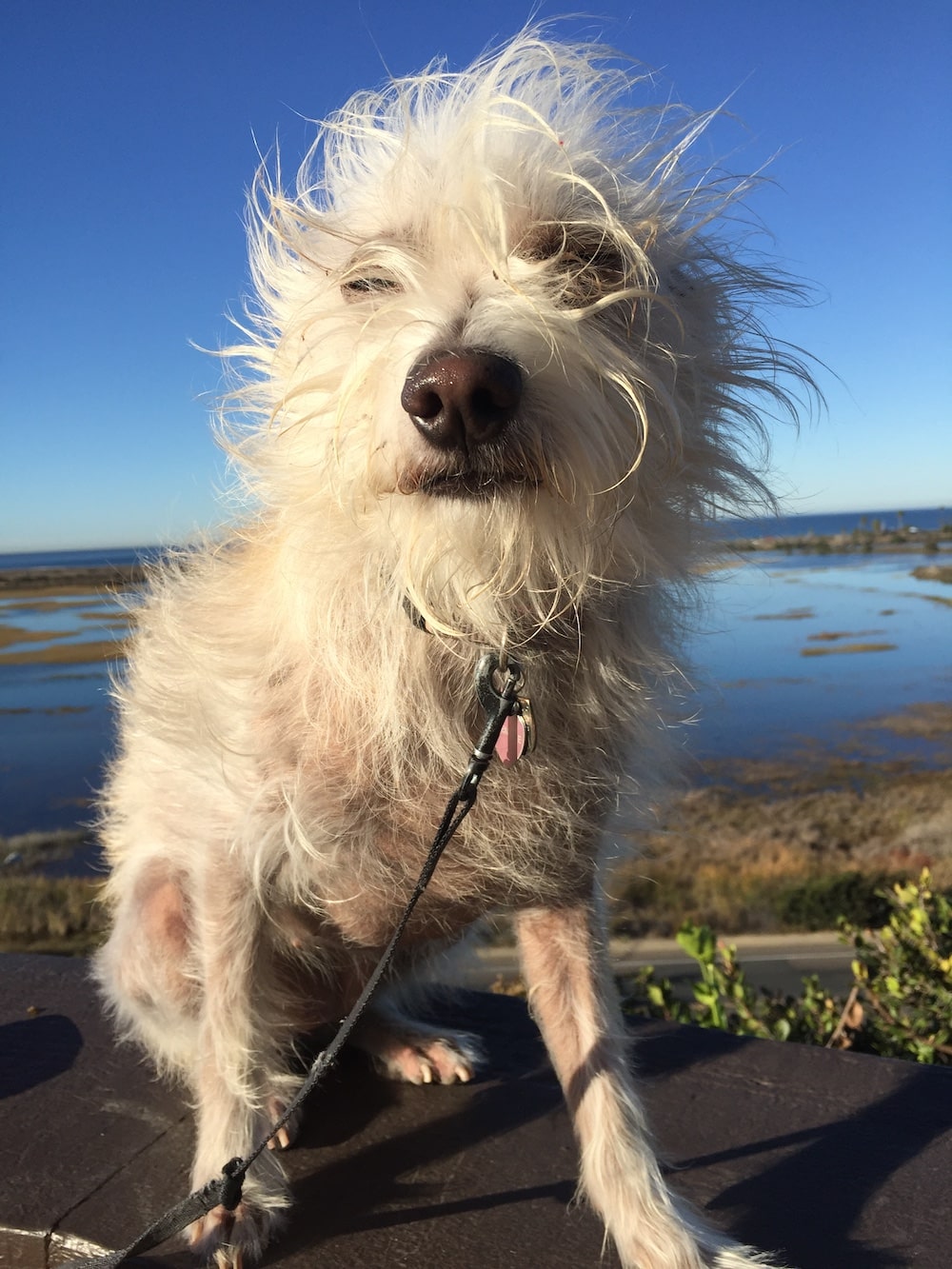 Our rescue baby, Valentine (aka Bubbles)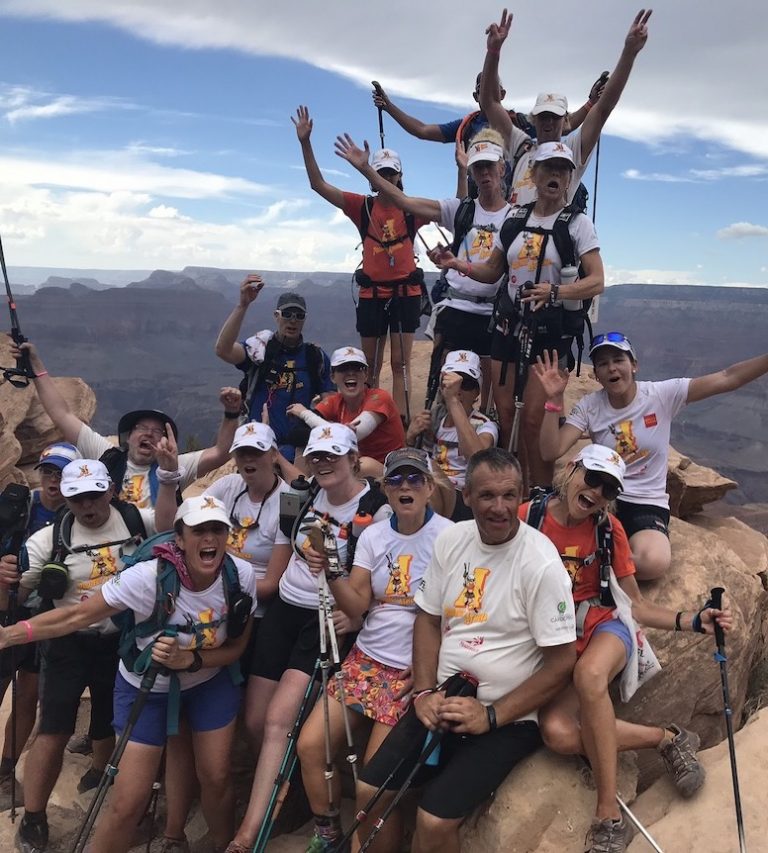 Team Project Athena completing the 45 mile Rim to Rim to Rim Grand Canyon Trek
"Project Athena isn't about getting back to what you were, its about embracing the very best of who you are, right now, and showing the world that you're never defined by your setback, you're defined by your comeback!"
-Robyn Benincasa
For more information about Project Athena and being a part of our adventures as a Survivor (aka Athena or Zeus) or a Fundraising God or Goddess, go to www.projectathena.org.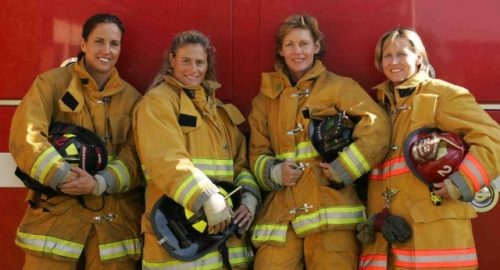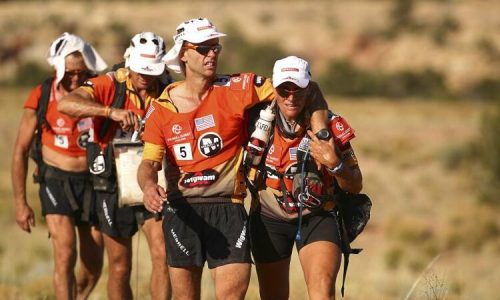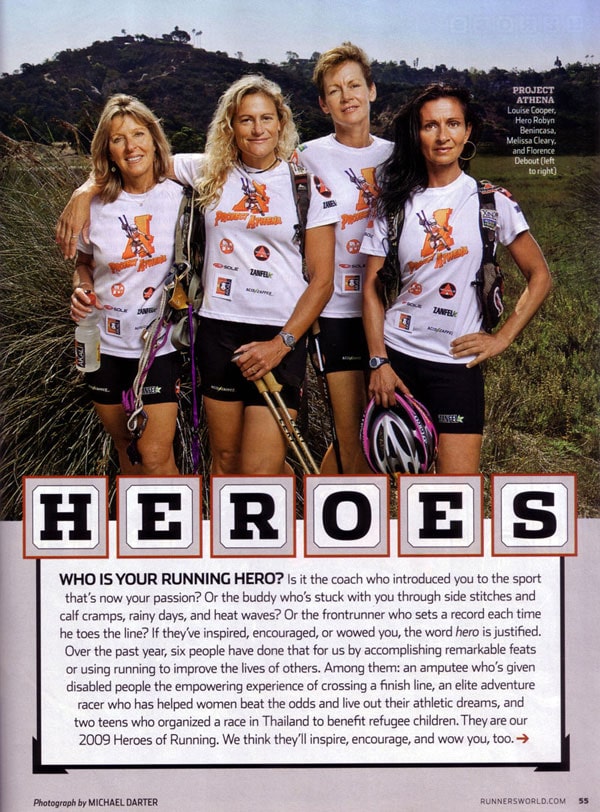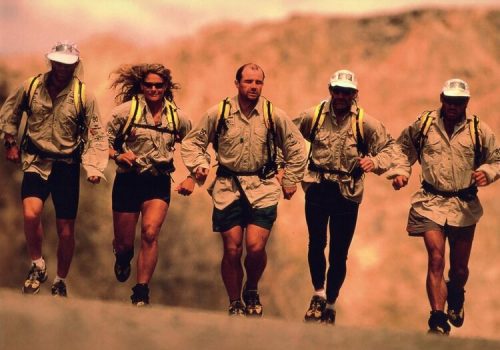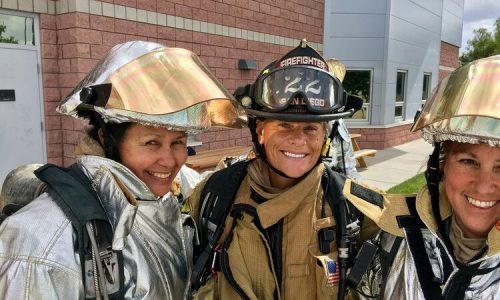 Sign Up For Our Newsletter!