The Verde Valley spans nearly 220 square miles in the northeastern region of Arizona and is ripe with more than forty varietals throughout the area of private lands near the Verde River. The Verde Valley is the newest region for winemaking in the state of Arizona with 19 commercial wineries, more than 136 acres of wine grapes, and over 25 tasting rooms, you can experience unique wines in their infancy in this modern American Viticultural Area. Don't forget to download your passport to the Verde Valley Wine Trail!
Wine Tours –
Travel the Verde Valley safely and in style! There are many different types of tours that will guide you to some of the best wineries in the region. Transportation is provided and exclusive itineraries are available for groups from large to small. If you are looking to get the most out of your day and indulge in the area's wines and varietals check out these great tour options for an experience you won't find anywhere else in Arizona including one of Jeri's Favorite Wineries.
Experience Arizona's premier wineries in elegance and convenience. The Nothern Tour is an all-inclusive experience that includes three winery tasting rooms, luxurious transportation, a catered lunch at one of the vineyards, and wine tasting fees. Visits to each winery are highly personalized and offer private tours to celebrate birthdays, anniversaries, bachelorette parties, weddings, and more. Tous are available seven days a week and limo service is available for up to 18 guests. Affordable. Convenient and fun, this is a must-see on your Sedona visit. Book online or call for private tours and reservations.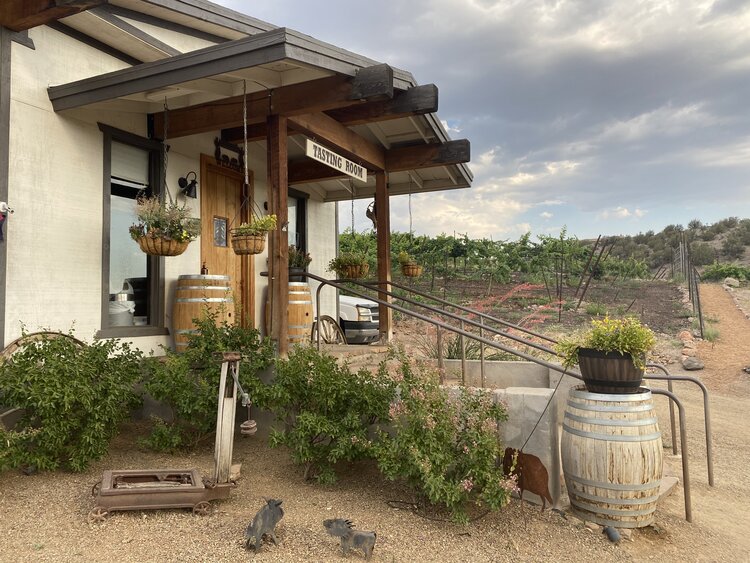 With so many great places to visit in Sedona, you'll want to get the most out of every experience. Sip Sedona offers unique tours where you'll enjoy more than just great wine. You'll visit several wineries, and tasting rooms, have lunch at a great local restaurant, and enjoy the scenery and local history along the way. Every tour is all-inclusive and private and customized to your itinerary. Learn about the culture of the region, visit unique shops, and see incredible views of the Red Rock Region. Book your tour.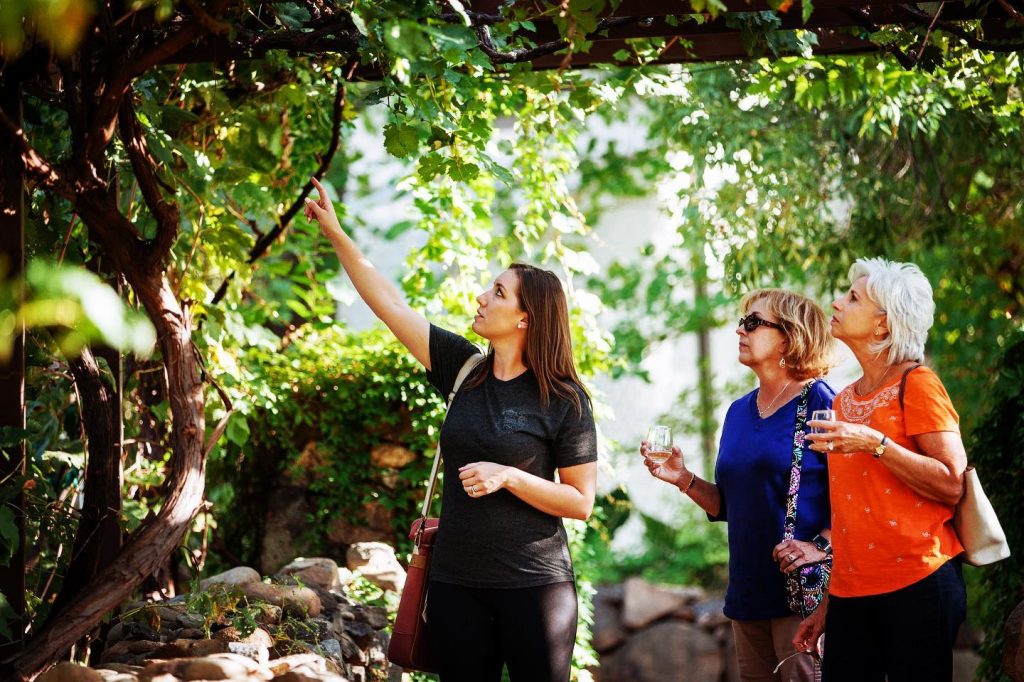 For more than eight years Sedona Vinyard Tours has offered luxury transportation for groups to visit four of the region's best wineries. The five-hour winery tour picks up daily – anywhere in Sedona and chauffeurs guests to four wineries including, Alcantara Vineyards, Page Springs Cellars, Oak Creek Vineyards, and Javelina Leap Vineyards for bouts of sipping and site seeing! The tour also includes a personal charcuterie board for each guest featuring artisan cheeses, Italian hard salami, French baguettes with olive oil & balsamic vinegar, grapes, nuts, and eclectic chocolates. Call to book your private tour or custom experience.
Jeri's Favorites:
There's no doubt about it, Jeri's favorite stop to include on any wine tour is D.A. Ranch. The boutique vineyard is a historic location for wine and special events. Located just minutes from Sedona and Old Town Cottonwood, the ranch is located between picturesque views of House Mountain and Oak Creek, one of the most beautiful areas in the state of Arizona. Fed by natural artesian springs and harvested to create the 100% estate-grown, limited production wines, the vineyard produces some of the most unique wines in the region.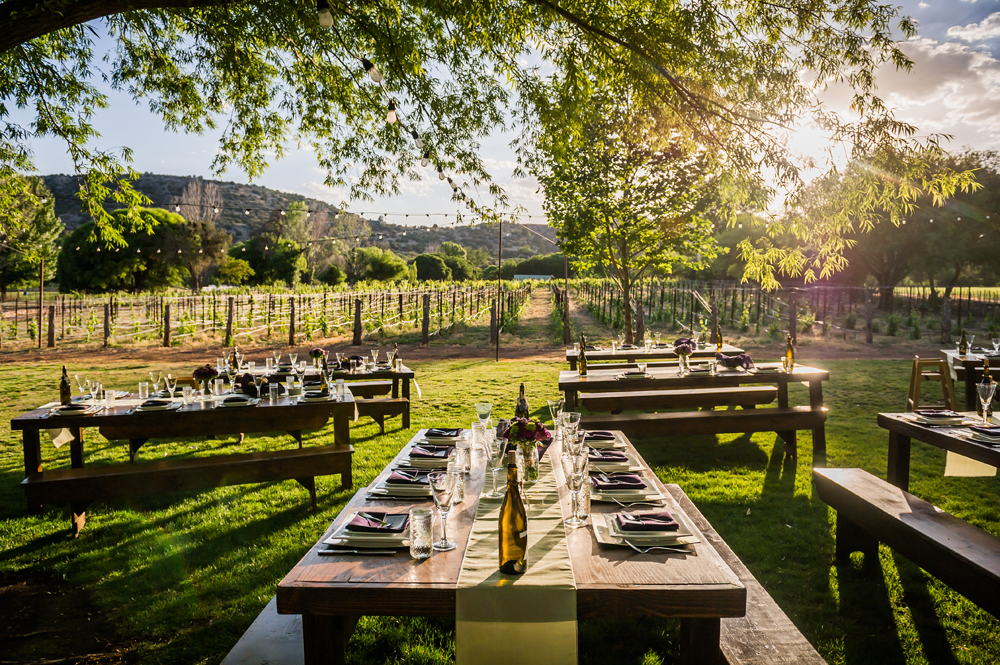 As Northern Arizona's only 100% estate-grown vineyard many varietals are vinified on the property including Syrah, Cabernet Sauvignon, Petite Sirah, Tannat, and Seyval Blanc. Because of the unique microclimate and terroir or the land, wines are rich in minerals, highlighted by earth and fruit characteristics. Wine Tastings are available during select days from 11 a.m. – 6 p.m. and do not require reservations unless you are a group of 13+ or more. The tasting room offers wines available for sale by the glass in or as a part of a tasting flight. Current wine lists are available online and available to enjoy by the glass in the tasting room, on the porch, or within the boundaries of any one of the expansive outdoor seating areas.
After your day at the ranch, we welcome you back home to The Sanctuary at Sacred Mesa, where you can uncork the exclusive bottle of your favorite wine, and relax in our 45-foot Infinity Edge Pool. Let us take care of dinner and customize your meal to pair perfectly with your varietal of choice. Cheers!